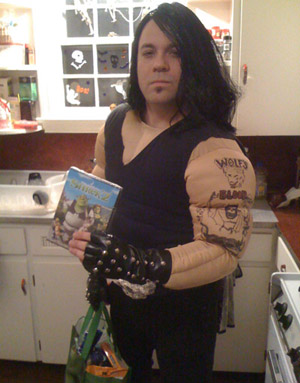 Erich S. Lehman is an artist/designer/tech geek in Rochester, NY. He is the owner and curator of 1975 as well as co-curator and lead organizer of WALL\THERAPY.
Art + Type + Design + Tech + Photography, Education, Travel, Skateboarding, Surfing, Bikes, Snowboarding, Music, the color black, a skull or two, Working too much, Obsessively collecting things, Do-gooding, Clean-freaking, Mumbling, Tomfoolery, Mischief, Mayhem, and Soap.

UNPROFESSIONAL.NET will be back up when I get a moment to update it. Of course, that could be a while. Please check out any of my other sites/ties in the meantime, email me, or even give me a call at 585-466-4278.

1975 // WALL\THERAPY // RIT site // Instagram
LinkedIn // Facebook // Twitter // Sweet Meat Co. // Roc City Park // Flickr // Vimeo // Youtube

I got to give a TEDxRochester talk in 2012. It was a big moment for me, watch and you'll understand why. Then go do something cool.

©2003-2015 - 1975 Media Projects